Why timely replacement of filter elements is important:
Choosing a water purification filter, buying it, we constantly hear about the importance of timely replacement of the filter elements of the device. The authors of thematic articles, consultants in the online store warn us about this. Why is this so important? Let's try to answer this question in this article.
Some filters are imperfect:
To begin with, some filters have flaws. Including the following. Imagine a cartridge day after day, month after month, cleans the liquid. Naturally, various pollutants accumulate in it, bacteria can multiply. Do not change water filter for home  cartridges in a timely manner – purified impurities can get into already filtered water, and most of them will be immediately. In such cases, it is even possible to poison a person. This applies, first of all, to jug filters, as well as some flow filters. But, we emphasize, there are the latest developments used in the manufacture of cleaning cartridges that help avoid this drawback. So, not all of these devices have it, and even with severe pollution they do not return impurities back to the water. And to prevent the growth of bacteria inside the cartridge, silver particles are used.
The conclusion can be drawn as follows. Want to protect yourself and your loved ones? First, choose filters for water purification in which modern cartridges are installed. For them, this problem is not relevant. Secondly, do not forget to timely replace the filter elements. Otherwise, anything is possible.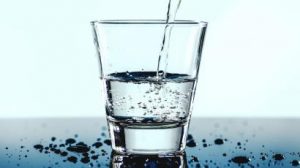 Replacement of cartridges is necessary for the effective operation of the device:
If you buy a filter, then you probably want it to work efficiently, so that it eliminates impurities well. What needs to be done for this? Of course, timely change the cleaning cartridges. Over time, pollutants accumulate in the filter element, reduce the rate of passage of water through the element, and worsen the quality of the filter. Some types of cartridges, for example, based on ion exchange resins, do not clog at all, but are depleted. They are not intended to trap impurities. Their task is to replace the magnesium and calcium salts in the liquid (they make the water hard) with sodium salts (unable to form plaque) by means of ion-exchange reactions. Over time, the element is depleted and requires either restoration using special saline solutions or replacement. Timely change of cleaning elements is necessary , no matter what filter is involved. Cartridges in pitcher-type devices are quickly clogged, requiring almost a monthly replacement, if not more often. In addition, there is a high probability of an ejection. Flow filters cease to clean well the life-giving moisture from the necessary impurities if new elements are not delivered on time. If you have a reverse osmosis system and the pre-cleaning cartridges are clogged in it, this can negatively affect the condition of the membrane (it is, recall, more expensive than other cleaning elements, and you need to change it less often), lead to its unplanned replacement. The membrane will deteriorate – the filter will no longer fulfill its function in full.
The conclusions can be drawn as follows. If you are buying a water purifier, be prepared to regularly change cartridges in it. Otherwise, you do not guarantee the effective operation of the filter. Yes, this is not free, but cartridge prices are not so high. It is important to change the cleaning elements in a timely manner. A great solution is to buy them in an online store that has a replacement reminder feature. Those. when the time comes, they will call you and remind you of it.
Happy shopping and effective use of purification filters!
For further information click here : Ro plant price in Pakistan