ITIL is an acronym for Information Technology Infrastructure Library. It is used by Information Technology Services Management, which is referred to as ITSM. It is a crucial part of the information technology practice and provides a great deal of information and tools for the information technologist. This system provides inclusive checklists, procedures and tasks that are customized to fit any IT organization's needs.
ITIL is found in a growing published series of printed books. In 1989, the first book was published, and the number of books quickly grew to over 30 by 1996.
With technology growing every day, it is very important for all ITs to stay on top of the latest practices in their field. ITIL training programs are available in the form of an online course. You learn the very basics of the program and continue on to learn everything until you reach the expert level.
The course takes you through every step while using a very informative and educational online format. If you have completed some of the courses and just need to refresh your memory or are looking to expand your knowledge, this too is possible.
The ITIL course is available in a beginner level, intermediate level and ITIL expert level. The Introductory course is a simple 70 minute course for those who are new to the program. It teaches about the history, structure and the context of ITIL. The ITIL V3 foundation course provides the information to gain credits toward the expert level.
On average, this particular course takes about 30 to 60 days of study time. This course takes the information that you have learned and builds on it, adding more information and training, which gets you closer to acquiring the expert level qualification. When this course is completed, the V3 accredited qualification is gained. The next course takes you to the ITIL expert level.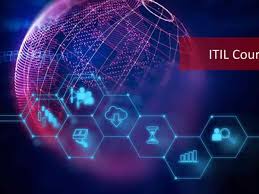 You must have completed the ITIL Certification V2 and V3 courses to begin this program. This program consists of six different courses and covers all five of the ITIL Intermediate Lifecycle courses and also the Managing across the Lifecycle course.
All of these courses are specially designed for self-learning in the comfort of your own home. The courses come with everything that you need to acquire the accredited qualifications that help you to excel in your line of work. These courses include video tutorials that walk you through the entire learning process. The course has online quizzes and exercises that support the things that you are learning. There are online forums where you can share your experiences and thoughts with others taking the same course.
DMT Lahore is the best SEO Company in Lahore Pakistan. We provide the best Search Engine Optimization packages in Lahore