Plastic is prepared by condensation polymerization (polycondensatin) or poly addition of monomer units. Multiple types of plastics are used as materials for packaging food items. Although more than 30 types of plastics are used in packaging materials but the most common are polyolefin and polyesters.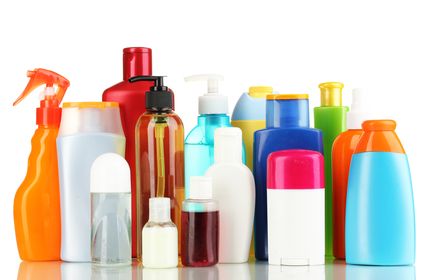 Polyethylene and polypropylene are two mostly used plastics in packaging while the less popular is olefin polymers. These two combinations possess properties like flexibility, strength, stability light-weight, resistant to moisture and chemical. It is easy to process and well suited to recycling and reuse. Since plastics are strong and durable,these are used in automobiles and construction applications, as "adhesives and coatings". Thermoplastics can easily be molded and shaped in various products; it is ideal for food packaging. Plastics can easily be shaped into bottles, jugs and plastic films.   All thermoplastics can be melted and reused as raw materials to be converted into new products.
There are many advantages of using plastics for food packaging.
A number of designs and flexibility are available in structures, shapes and designs.
Plastics are light-weight and do not add much weight due to packaging.
Plastics have got a number of physical and optical properties.
Plastics are heat sealable and can be integrated into production processes, where packaging is formed, filled and sealed in the same production line.
It is easy to print.
Its production cost is low.
Due to its functional advantages, use of plastics in food packaging is increasing continuously. It has surpassed traditional materials such as glass and tinplate.