ITIL Foundation is one of the world's most recognized IT service management certifications. But earning this certification can be challenging if you are a working professional. Our ITIL Foundation e-learning is great for this as you are able to study anywhere and anytime. This blog post will provide some handy tips to help you pass your foundation exam and get you to take the next big leap in your professional career.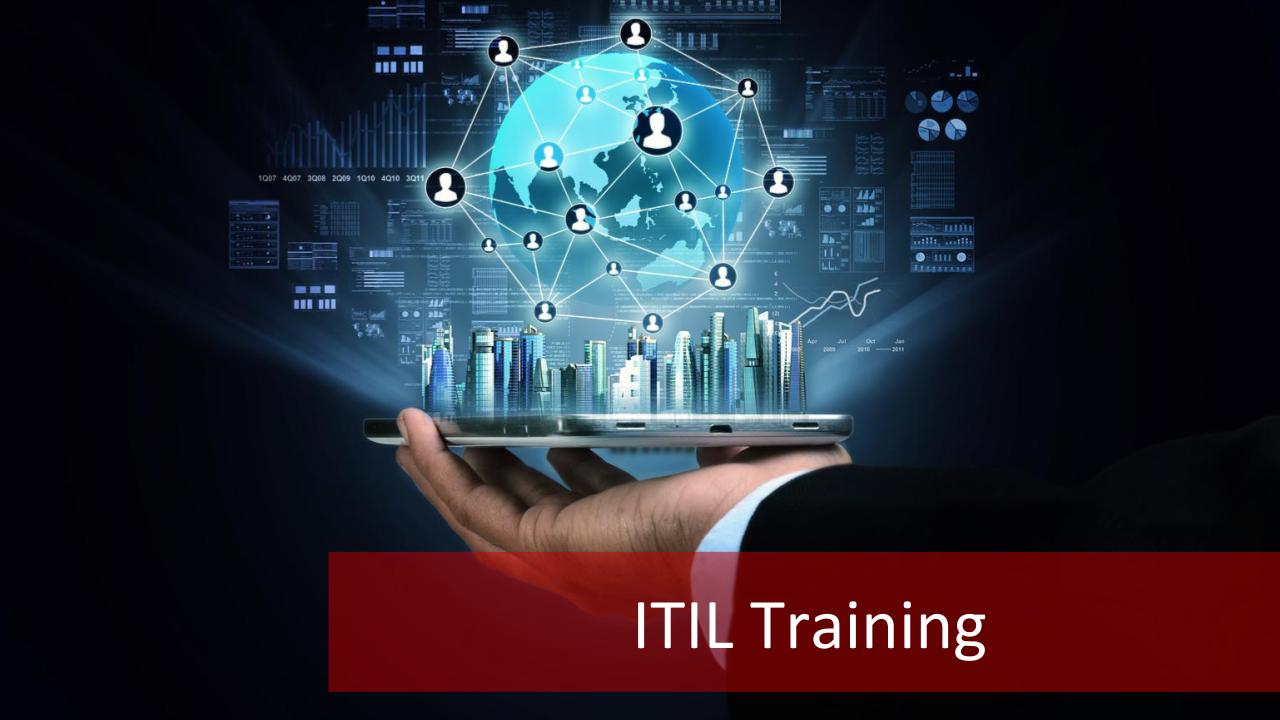 Set some time aside to study
Even if you have decided on taking the self-study route, try to put a side a couple of hours a week if you are studying alongside your job. It is recommended that you will need roughly 10 study hours of preparation prior to the exam. You should take at least one sample exam that will help you assess whether you are ready to take the real exam and it will also familiarize you with the exam environment. Make sure you are watching the time so you get a feel for how long you will have on the day.
Try to practice questions that you didn't get correct as this will help you evaluate the topics you need to study more in depth. Our ITIL download center provides free whitepapers, brochures, and resources that you can use to study anywhere.
Think of ITIL only and not practical experience
Remember to answer the exam questions from an ITIL Certification perspective. Try not to answer the questions the way you would personally from practical experience, or by how your organization operates. The Foundation exam tests how well you understand the ITIL processes, roles, tools, and functions as presented in the official books and not about how your organization implements ITIL.
Take your time to understand the questions
During the exam, take your time and read through the question thoroughly before making any decisions. Take special care with questions containing words like "incorrect", "best", "must", "not", and "could". One word can change the entire meaning of the question.
Make sure you fully understand what is being asked as some questions can be worded in a confusing way. That's because the exams like to test your knowledge by asking several variations of a similar question.
Don't take too long on each question. Remember, you have about 1.5 minutes per question. If a question has you stumped, eliminate answers you know are incorrect and revisit again at the end. This makes it easier for the right answer to jump out at you. It's much better to attempt the questions as you don't lose marks for incorrect answers, but make sure to come back to these at the end.
Our web hosting in Lahore packages have previously been built on dedicated, small and dedicated server servers making it easier to respond to the needs of companies that require well-made, effective and effective solutions. They have been selected by many companies from various sectors. They hope the Platinum to provide them with adequate solutions for hosting the web to help them work their basic businesses. Our web hosting services provide sensitive applications to the stable platform and the required functionality. The web hosting service allows companies to focus fully on their IT activities, to connect the management of apps and infrastructure.