How to navigate the ITIL Intermediate certification path?
Many professionals already ITIL Foundation certified struggle in the selection of the next step in the ITIL Intermediate certification path. What is the next step to improve your IT service management skills? With the info and the guide below we want to explain in easy words the ITIL certification path: the different options available, the credit system and the steps that will guide you to become ITIL Expert.
In 2018 Axelos released a new version of ITIL, ITIL 4. To discover the ITIL certification path and the module already available click here; to go in depth with the ITIL V3 certification scheme, this page got all the info you are looking for.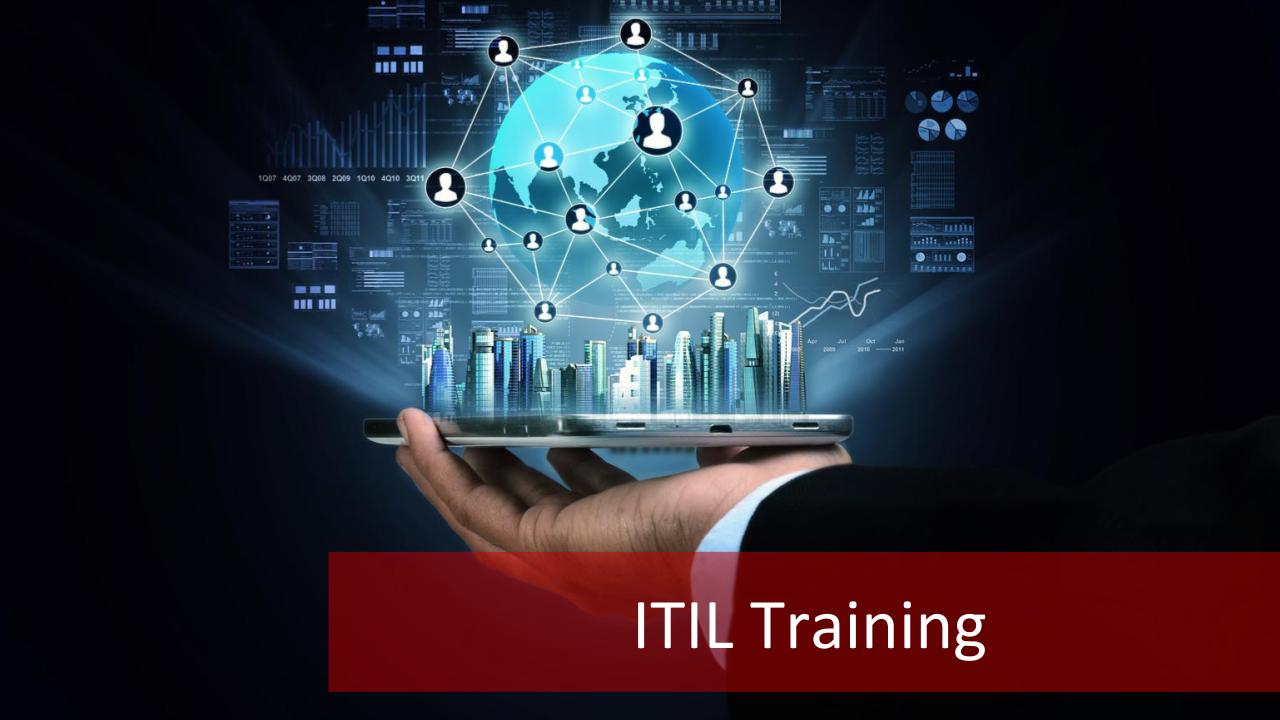 WHY CONTINUE YOUR TRAINING AFTER ITIL FOUNDATION?
While ITIL Foundation remains the core level, as it provides good preparation and insight into the relevant ITIL structure concepts in IT Service Management, the Intermediate Levels deepen specific concepts across the different phases or processes of the IT Service Management cycle. Furthermore, the ITIL Practitioner level is a practical guide on how to apply these concepts for a continuous improvement of services.
Depending on the needs of the candidates, their activities or their position, some specific Intermediate levels can improve professional skills and help them become more competitive.
WHAT ABOUT THE ITIL INTERMEDIATE LEVELS?
To start off it is very important to underline that all ITIL Intermediate certifications are available ONLY to ITIL Foundation certified professionals. In other words, ITIL Foundation certificate is the prerequisit in order to enter any intermediate level.
Secondly, the ITIL Intermediate levels are divided into two categories: Lifecycle Modules and Capability Modules.
The ITIL Intermediate Lifecycle Modules modules are relevant for professionals who have a role of manager or team leader that requires the management of different areas or works in different teams. All modules in this category are suitable for those who wish to focus on the processes and practices used as well as the service management skills to deliver quality service.
To know more on IT Service Management career path follow this link: ITSM Career Path
ITIL INTERMEDIATE CREDIT SYSTEM: HOW DOES IT WORK?
Each of the ITIL Intermediate certification provides a certain amount of credits: this is the credit system which allows IT professional to reach the level of ITIL Expert (which requires 22 credits).
First of all, ITIL Foundation provides 2 credits;
Secondly, as we've seen, candidates can choose between two separate Intermediate moduels, Lifecycle and Capability. Each of them has a number of modules: 5 modules for Lifecycle with 3 credits per module and 4 modules for Capability with 4 credits per level.
In addition to Intermediate levels, ITIL offers a practical module called ITIL Practitioner, which gives 3 credits. It can be taken after ITIL Foundation or after completing one of the Intermediate levels.
The access to ITIL MALC (Managing Across the Lifecycle), is obtained with a total of at least 17 credits, including 2 compulsory credits from the ITIL Foundation and 15 credits between Intermediate (Lifecyle & Capability) and Practitioner.
Once the ITIL MALC certification awards 5 credits, the title of ITIL Expert is issued!
Our web hosting in Lahore packages have previously been built on dedicated, small and dedicated server servers making it easier to respond to the needs of companies that require well-made, effective and effective solutions. They have been selected by many companies from various sectors. They hope the Platinum to provide them with adequate solutions for hosting the web to help them work their basic businesses. Our web hosting services provide sensitive applications to the stable platform and the required functionality. The web hosting service allows companies to focus fully on their IT activities, to connect the management of apps and infrastructure.