CompTIA Security+ Training:
There are plenty of engineers in and around, what make the difference is the certifications. Always certified engineers are benefited from better job opportunities when compared with the rest. Companies feel certified engineers hold sound knowledge and a deep understanding of technologies. Certifications are always add-ons for your profile.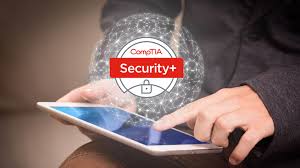 If you are keen on starting your career in cybersecurity then you shall be entitled to secure network devices, networking services and should monitor network traffic, the data entering and exiting the network. Then this certification is beneficial, before attempting certification it's advisable to hold some practical experience that shall help well.
Why CompTIA Security+ Certification?
CompTIA Security+ Training have become the major requirements for most of the certification vendors such as Cisco, Microsoft, and IBM.
This made it easy to obtain particular vendor certifications.
CompTIA Security+ Training  adds more weight when compared with other security certifications such as Microsoft/Linux.
Below are the job opportunities:
Security Administrator
Network Administrator
Security Consultant
Security Engineer
Systems Administrator
Security Specialist
This is a globally recognized certification that evaluates an individual's core security skills required to start a career in IT security.
One should score 750 or higher to pass the certification.
The certification is valid for 3 years.