We have already introduced the basic requirements and skill needs of the AWS solutions architect certification. Now let's take a look at which certificates can help you start your career. First of all, there are 2 certificates with the highest gold content. They are AWS solutions architect certification and AWS Certified Expert Solution Architect. Let's take a look at the basic description of these two certificates.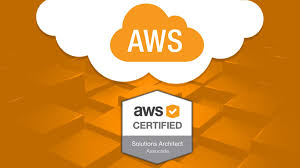 AWS Certified Assistant Solution Architect
There is no doubt that AWS solutions architect certification is the first choice for newcomers to AWS solutions architects! Certification requires one or more years of experience in designing distributed AWS systems with higher availability, scalability, and cost efficiency
The certification exam time is 130 minutes, or 2 hours and 10 minutes. Candidates must take the certification exam at the test center of their choice. The exam will include single-choice and multiple-choice questions, and the registration fee is $150. The AWS solutions architect certification exam tests candidates' ability to:
Ability to use AWS technology to demonstrate how to architect and deploy secure and robust applications
Define specific solutions based on technical principles and customer needs
Provide guidance for implementation throughout the life cycle of the project based on best practices
If you are preparing for an AWS solutions architect certification, you can view the article " What do I need to read to prepare for AWS certification?" This article tells you all how to prepare for the exam.
AWS Certified Expert Solution Architect
If you want to make more progress and gain in the position of architect, the exam of AWS solutions architect certification – Professional can help you. It is generally recommended that students with more than 2 years of architectural experience take this exam. Otherwise, even if you pass the exam, a lot of content will not be well understood and truly understood.
Design and deploy dynamically scalable, fault-tolerant, reliable, and high-availability applications on AWS applications.