Why go for ITIL Foundation Certification
ITIL Foundation is getting constantly updated with new technologies and certification is one of the ways for IT professionals to be up-to-date with the current trends and be open to new opportunities. The Information Technology Infrastructure Library (ITIL Foundation has become the most tangible standard for IT service management frameworks and an ITIL certification will validate your skills and give you the extra edge in your career.
Organizations are looking for ITIL certified professional as they have a wide understanding of the IT scene and can detect any trouble spots quickly. ITIL Foundation is a valuable credential for IT project managers, who are in the IT service sectors.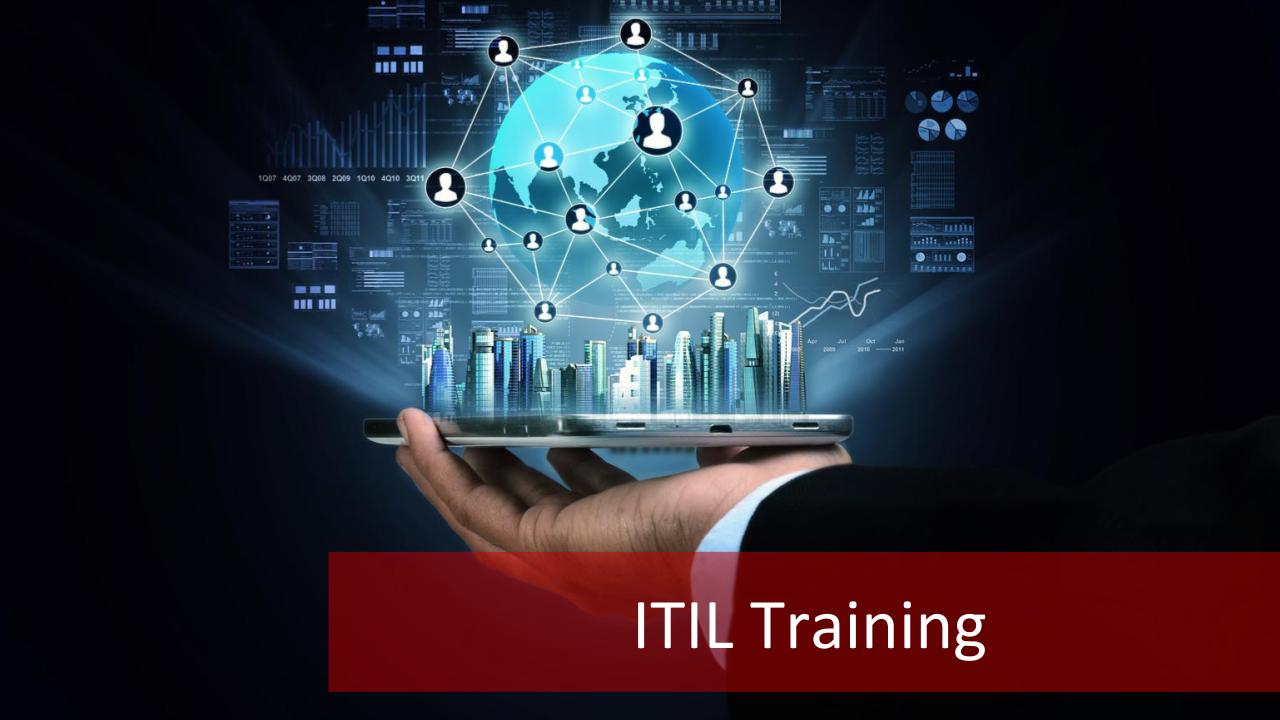 Here's is a list of reasons for you to for ITIL Foundation certification:
Basic knowledge of ITIL:
The certification will give a basic knowledge of the concepts, theories and principles of IT Service Management.
Understand how ITIL is being implemented:
The training will help you understand how ITIL Foundation is implemented in the organization and as a result enhance your performance.
High Career Growth & Compensation
Certified professionals stand apart from the crowd because of their knowledge and skill. As a result, they get better compensation. Their expertise makes them much more preferable than non-certified ones.
Implement Better Service Delivery
ITIL helps the organization in numerous ways, like improving quality and reducing costs by using people, process and technology optimally. ITIL Foundation provides consistency in all of its management process thereby increasing the efficiency in service delivery.
 Enriched Customer Satisfaction
ITIL regulations support the service providers to deliver service persistently on Service Level Agreements (SLAs). With the help of ITIL Foundation professionals will be able to recover service faster and ultimately reduce the interruption time of service provided to the customers.
ITIL Job Trend Comparison:
ITIL is quite popular and in demand, but how does it fair with the others? Let's see how ITIL is doing compared to other similar frameworks. The following comparison is from Indeed, which compares ITIL with other frameworks like Cubit and CMMI.