In a few days, the winter sales will start all over the world and you will have until the end of February to take advantage of the discounts! So, we prepare as best we can to find the best deals.
The long-awaited launch of the 2021 winter sales is taking place. And it's not just clothes that we can get good deals on, household appliances and multimedia products will also have great discounts during the month of January and February. Enjoy it!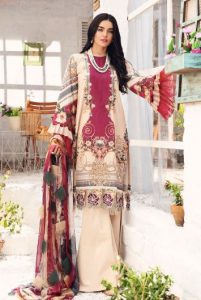 Winter sales dates
At the start of 2021, the winter sales begin in the start of January and will end in February. The dates can vary from region to region.
Survival guide during the sales
The sales period is not always the most pleasant to stroll through the stores. Here are some survival rules to optimize your purchases. Good shopping!
Sort your wardrobe
Before shopping, make some room in your closet, or you risk ending up with a wardrobe jam-packed. Find our advice to help you sort and choose what to keep, give or recycle here. Then take stock of what you are missing. This will prevent you from falling for yet another pair of white sneakers that you don't especially need.
Do some spotting
A few days before the sales, take a tour in the stores to identify the pieces that appeal to you. Take the opportunity to try them out before the sale rush begins. So, on D-Day, all you have to do is find your size on the shelf and pay the amount at the cash desk: a huge saving in time and energy!
If you don't have time to shop around beforehand, you can also browse the e-shops of your favorite stores to find out in advance which parts you are craving.
Make a shopping list
With the world rushing into stores during sales, we avoid hanging around. Save time by making a shopping list, like when you go grocery shopping. After sorting through your cupboards, check what you are missing and write it all down on a piece of paper or in your smartphone with "priorities" at the top of the list. So you'll know exactly where to go on D-Day.
Remember, sales aren't just for clothes. It's also the time to buy the high-tech accessories you need at a low price, stock up on new garden tools, update your decor or complete your makeup bag.
Set a budget
All too often, during sales, we are tempted to make compulsive purchases that we immediately regret. To avoid this, set yourself limits and decide on a "sales" budget that should not be exceeded. Little tip to respect this amount: withdraw your money in cash. This will allow you to have a better overview of your expenses. Also learn how to calculate the amount of a reduction: sometimes the percentages give us the impression that we gain a lot, but in reality we only save a few small euros. We tell you how to do the math easily here.
Start early
It's the same every year: you spotted this pretty jacket on sale, but when you get there, the store has already been robbed and your size is no longer available. A little advice: get up early to be the first to get the best deals. Don't forget to check beforehand the opening hours of the stores that catch your eye.
Dress comfortably
It is cold outside while the shops are overheated. And in between, you always have to dress and undress. Pack some practical clothes to take off, and remember to take a jacket that isn't too bulky in case you need to wear it on your arm when you're indoors. Find all of our tips for womens clothing online accordingly during the winter sales here.
Gear up
To limit consumption of single-use plastic, most clothing stores no longer give out free bags at checkout. Be practical: plan your own reusable bags to store your purchases.
Take breaks
It doesn't sound like that, but a shopping session is sport! To avoid nervousness, don't forget to take breaks: quench your thirst and eat a little while you rest your back and legs. Also consider slipping a plaster or two in your purse. It could save you in case of foot bells.
Find out about the conditions of purchase
Be careful: during the sales, "stores are not required to accept returns", as stated on test-achats.be. Before purchasing an item on the spur of the moment, find out about the return and exchange conditions for it. If in doubt, don't hesitate to ask the seller.
Don't look at the new collection
She's glancing at you, but that's not what you came for! Your goal is to get good deals, not to spend a fortune on your shopping spree. To avoid cracking up, a word of advice: don't even watch the new collection.
Don't overuse
Remember that the textile industry is the second most polluting in the world behind that of transport. So be reasonable: buy less, but better. The sales period is also an opportunity to be able to afford better quality clothes (and therefore more durable pieces) at a lower price. If your 2021 resolution is to be more reasonable, the cost-per-wear method, or cost-per-use, should be of interest to you. It's about calculating the cost of a purchase based on the number of times it's worn: we'll tell you more about it here.
For more details, please visit: shurooq.pk